KATHMANDU: JULY 20 – Every year on the day of Ashadh (Ashadh Shukla Ekadashi), a special pooja is performed from house to house for four months. A month ago, on the day of Jestha (Jeshtha Shukla Ekadashi), the saplings of the Tulasi/Basil kept in the Tulasi Moth of the house are moved to the Moth today.
According to the Sanatan Vedic tradition, Tulsi is considered a symbol of Vishnu. From today till the day of Kartik (Kartik Shukla Ekadashi), special worship of Tulsi is done. Since Lord Vishnu sleeps in the Harishayani Ekadashi for four months from Ashadh (Ashadh Shukla Ekadashi) to Kartik (Kartik Shukla Ekadashi), today is called Harishayani Ekadashi, says Prof. Dr Ram Chandra Gautam, a theologian and former chairman of the Nepal Panchang Judging Committee. The four months in which Lord Vishnu sleeps are also called Chaturmasa.
There are 24 Ekadashis in a year. All those who can fast on Ekadashi by eating only fruits. Those who cannot fast on the eight Ekadashis which fall in the four months of Chaturmasa. Those who should be active in work and have not been able to eat fruit for four months, fast on the days of Harishayani Ekadashi and Haribodhani Ekadashi. Devotees have been flocking to Narayan and Vishnu temples across the country, including Budhanilkantha in the capital and Char Narayan in the valley, since this morning on the occasion of Harishayani Ekadashi. Even though the main temple of Lord Narayan is closed, the temple is scattered in different places.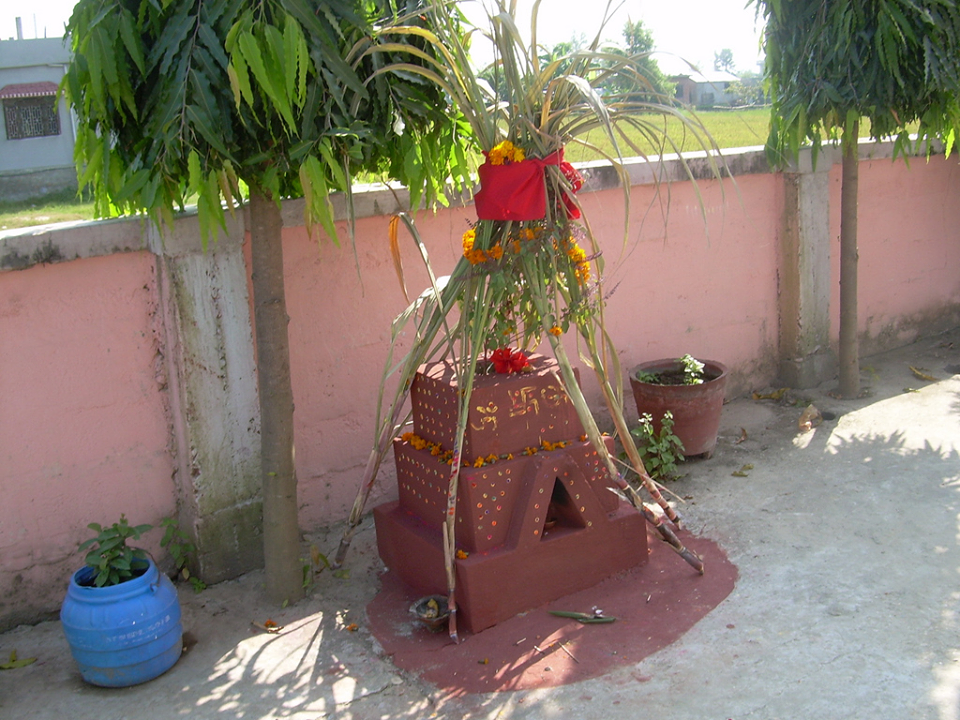 Due to the risk of the corona, people are not able to go to the temple, but in some places, devotees gather at a distance and adopt health safety measures. Most of the temples are also closed for public viewing and worship. In those temples, only daily worship is done. On the day of Ekadashi, especially non-edible bread made from rice, Dhindo and other fruits are eaten.
Basil, which is also scientifically proven to be high in oxygen, is used as a medicine for various ailments. It is believed that poisonous germs that spread the disease do not come to the place where the basil is grown. It is believed that placing basil in the place where there are architectural defects will bring positive results. The fact that pure air flows in the place where Tulasi is found have been scientifically confirmed.
There is a Vedic method of marrying Tulasi on the day of Kartik (Kartik Shukla Ekadashi) or Haribodhani Ekadashi. After the ritual marriage of Tulasi and Damodar, Havan is also performed for the celebration of Chaturmasa fast by the method of fire installation.
It is said that herbs including basil also work to develop immunity in the human body to avoid corona. The demand for Tulasi tea made by Singha Durbar Baidy
—
Read full story at Makalu Khabar
Don't Miss